Welcome to the January edition of the Jewish Future Pledge newsletter. We wish you a happy and healthy new calendar year!
Pledges to date: We're excited to share that the Jewish Future Pledge currently has 3,600 pledgers, and the Jewish Youth Pledge reached a milestone of 4,466 youth pledgers!
Click here to take the pledge.
In this edition:
Richard Horowitz, Co-founder of Aish HaTorah in Los Angeles and President of Management Brokers, reflects on why it's a Jewish obligation to help others and give back.
Renee Irvin of The Chronicle of Philanthropy shares insights on how to ensure that your family foundation carries your values in the next generation.
Everything new and newsworthy at the Jewish Future Pledge, including our now-surpassed 3,000 pledge milestone.
---
Pledger Spotlight: Richard Horowitz
Los Angeles, California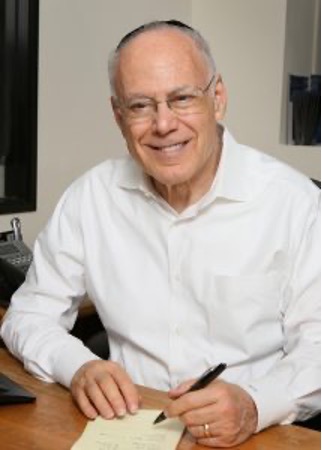 What inspired you to take the Jewish Future Pledge?
For my wife and me, taking the Pledge felt completely natural because we have been giving most of our money away to Jewish causes for quite a while now.
Giving to Jewish causes, particularly Jewish education, is extremely important to us. Most of our money – 70 or 80% – has gone to helping people travel to Israel to learn more about their Jewish heritage and supporting the institutions that help them do so.
What is one Jewish value you carry with you in your daily life?
Our obligation as Jews is to go out into the world and see where we can help and improve it. For me, that starts with the Torah's obligation to love every person–love them as you love yourself. My rabbi, Rabbi Noach Weinberg, the founder of Aish HaTorah, taught us that love is defined as the emotional pleasure we get when we appreciate the virtues of another person. Every individual has loveable attributes and was put here by G-d for a reason. It's human nature to focus more on people's shortcomings–but it's very hard to love others when we do that. We must focus on the good in others. It's not always simple, but it's a Torah obligation.
What would you say tzedakah means to you, and how do you practice that in your life?
Money is a very interesting thing. Forty years ago, a man said to me: "Money is like manure. Spread it around and it makes things grow. If you don't, all you have is a big, smelly pile." Of course, everyone needs a certain amount of money. I grew up in a public housing project and my wife grew up in a similar environment. When we got married, we had our own financial struggles. Eventually we became financially successful, but we always gave away money along the way. When I came to a point in my career in life insurance sales where I could retire, I asked myself, why retire? I love my work and love giving money to causes we care about. We decided that instead of retiring, I would continue my work, but from then on, we would just give away all the money I made from working. We had enough and didn't need any more for ourselves. We started that in 2003 and have been doing it ever since. It has been terrific.
Richard Horowitz is a master at identifying unique and creative solutions for family wealth transitions. Richard has been the President of Management Brokers, Inc. since 1974. He is also currently the International President of Aish HaTorah, a worldwide educational organization helping unaffiliated Jews understand the essence of Judaism. Additionally, Richard serves as the Chairman of Ashreinu and Vice President of AJOP (Association for Jewish Outreach Professionals). Richard and his wife live in Los Angeles and are parents to two sons and two daughters-in-law, and the proud bubby and zaidie of ten grandchildren.
---
How To: Use Your Jewish Future Pledge to Ensure Your Philanthropic Foundation Carries Your Values in the Next Generation
Over 40,000 family foundations have been established across the United States by either individual donors or single families. These foundations are required by law to pay out at least 5 percent of their assets annually as grants to charitable organizations. The foundations' distributions are often a reflection of a founder's values, and most founders hope those values persist long after they are gone. However, a recent study shows that most of these family foundations significantly shift their priorities as new generations take over their leadership.
New studies indicate that, for the first 25 years of existence, 65 percent of foundations continued supporting organizations near where their founders lived. Eventually, however, foundations gave less and less money to their founder's community. Succeeding generations– typically the donors' children, grandchildren, or great-grandchildren – often have fewer and fewer connections to the founder's home community over time.
Family foundations gradually have also made religious causes less of a funding priority. Support for Jewish institutions amongst such foundations has already seen a decline, part of a national trend towards diminishing religious worship.
What does this mean for your legacy? You may set out to establish a foundation to pass on your philanthropic values to the next generation. Yet, we have clearly seen that the longer a foundation exists, the more its priorities change. The Jewish causes and community you care about may be deemed less important in the process of allocating your foundation's funding.
Taking the Jewish Future Pledge allows you to spark the necessary intergenerational conversations that will cement the goals and priorities of your foundation, even as the years pass. With the help of the resources provided by the Jewish Future Pledge, you can share with your loved ones the philanthropic values you hope your foundation will embody for generations to come. You can also embed your philanthropic objectives in your foundation's guiding principles so that future generations are obligated to maintain your values as they move into leadership positions.
This How To was adapted from an article by Renee Irvin in The Chronicle of Philanthropy.
---
New and Newsworthy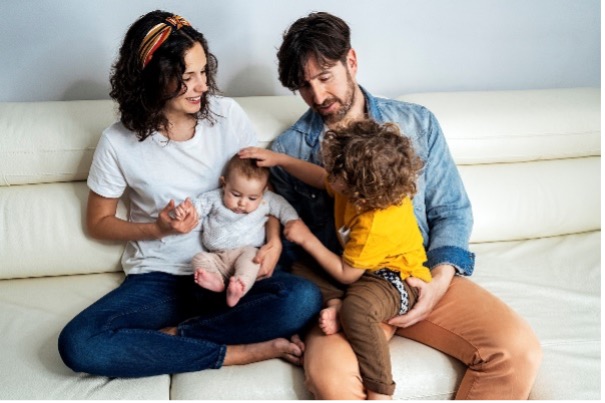 Jewish Future Pledge Reaches 3000 Pledges: Gains 1000 Pledges in a Month, Jewish News Syndicate
In only one month, Jewish Future Pledge gained 1,000 more pledgers, with the honor of being the 3,000th belonging to David and Leanne Matlow of Toronto, Canada. More and more people around the world, at an increasingly rapid pace, are uniting around the common goal of securing the Jewish future for generations to come. "The Jewish Future Pledge is succeeding because the Jewish world sees that this movement is about focusing on the good in each other and what we have in common – it is about building bridges," said Mr. Leven. "And involving the next generation is the most important bridge to build of all."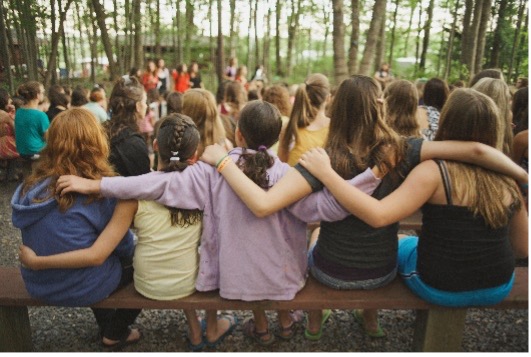 The future according to the 'Jewish Jules Verne', Haaretz
As we enter 2022 and look forward, there are two possible futures for the Jewish people. The "pessimistic scenario" shows our existence threatened with diminished Jewish population, little to no Jewish communal life, and a weak bond between Israel and the Diaspora. On the flip side, we can envision a "realistic version" for our future; one with a flourishing Jewish population, regional stability and economic growth, and thriving Jewish institutions with a strong connection to Israel. Rather than try to predict a future, we must influence it through action. This is why the Jewish Future Pledge and Jewish Youth Pledge were created—the time for securing our future is now!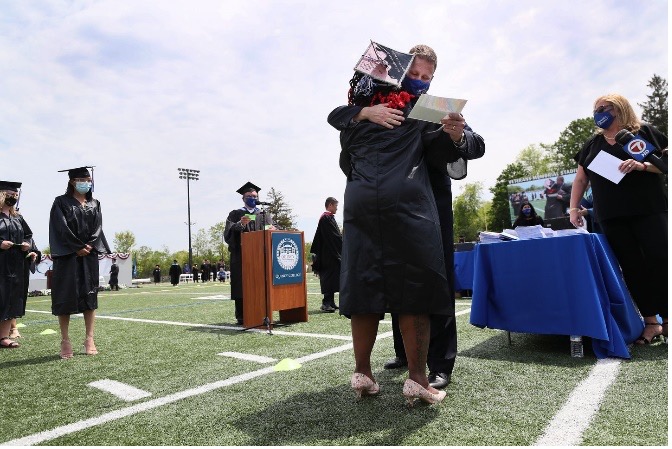 In a turbulent time, baby boomers are set to pass unprecedented wealth to younger generations, The Boston Globe
More than $84 trillion will be handed down over the next 25 years, making it the largest transfer of wealth in human history. Businessman Rob Hale, 55, in a commencement speech at Quincy College last May, passed on some of his own wealth. He announced he was giving each graduate $1,000 with the hope they'd pass half on to someone else struggling through the pandemic and upended economy. Each grad got $500 in an envelope marked "gift," and another $500 in one marked "give." "These are terrible times, and the world needs our help," said Hale. "It feels like America's more unsettled than I've ever seen it. … And if we're the fortunate ones who can help, we should."