Welcome to the December edition of the Jewish Future Pledge newsletter. The Jewish Future Pledge family hopes that our community had a joyful Hanukkah and wishes you a happy and healthy New Year!
Pledges to date: We're excited to share that the Jewish Future Pledge currently has 3,160 pledgers, and the Jewish Youth Pledge just reached a milestone of 3,800 youth pledgers!
Click here to take the pledge.
In this edition:
Philanthropy-focused angel investor Emily Silberman reflects on why the Jewish Future Pledge sends an important message, no matter your age or net worth.
James Vlahos, the CEO of HereAfter AI a life story app, shares his tips and tricks for capturing someone's legacy on a recording.
Everything new and newsworthy at the Jewish Future Pledge, including the Jewish Journal's coverage of our Giving Tuesday initiative.
---
Pledger Spotlight: Emily Silberman
Atlanta, Georgia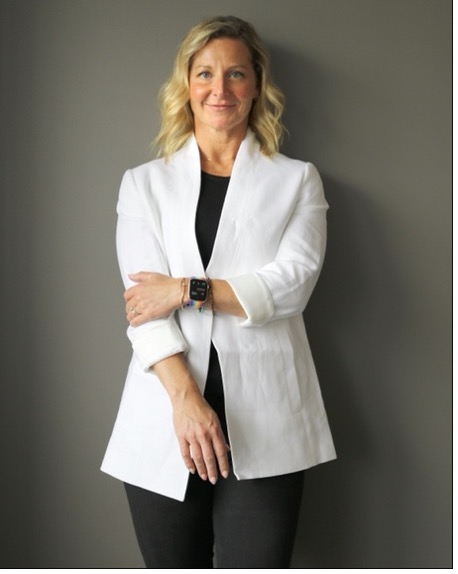 Emily Silberman is a woman of many talents and passions. She's run logistics missions in the U.S. Army, tackled the unique needs of the underbanked population, and launched, led, and exited a CPG (Consumer Packaged Goods) startup. Now, she is deploying her capital, time, and skillset on a new, meaningful venture: finding great investment opportunities in companies led by women founders and founders of color. Emily is married with three great kids and a puppy.
What inspired you to take the Jewish Future Pledge?
A few things inspired my husband, Ryan, and me to take the Jewish Future Pledge. First, since we're already giving most of our annual donations to Jewish causes while we're here on earth, it's not a stretch to think that we would do the same after our time on earth. Also, we have a strong family legacy of philanthropy. For years now, my father- and mother-in-law have made it a part of the conversation in almost all our family get-togethers. They signed the Jewish Future Pledge before us and started an open discussion with the family about how much their Jewish giving mattered to them. That experience was very eye-opening and moving. It inspired Ryan and me to take the pledge as well.
Have any conversations come up with your kids since you signed the pledge?
Our kids are young, so we haven't yet spoken to them about our pledge, but we regularly speak to them about philanthropy and the Jewish value of tzedakah. For example, for Hanukkah, the children get a few gifts, but for four of the nights, they gift $20 to a charity of their choice. While one day we will talk to them about which groups are important to us and why, for now the most powerful thing is to be a role model. We must do this because we can't ask our children, or anybody else, to give to charity if we don't put our money where our mouth is.
What is one Jewish value you carry with you in your daily life?
I would say community, which comes into play in a lot of different ways for our family. We have such a strong sense of community with my husband's family here in Atlanta. I didn't grow up Jewish and my husband is really the first Jewish person I ever knew, and community has been integral to my Judaism. As a Jew-by-choice, I've been fascinated by the Jewish community's dedication to keeping each other safe and helping each other through hard times. One of the first things that immediately drew me to Judaism was the community's bond and support for one another. It always felt welcoming and extremely non-judgmental; I've felt that in Atlanta's Jewish community and the community of my family.
Our kids also go to Jewish Day School, which is a great community for them to grow up in. We hope that by immersing them in a Jewish community they will understand not only their heritage but the importance of maintaining this heritage and identity for the generations that come after them.
---
How To: Record Someone's Life Story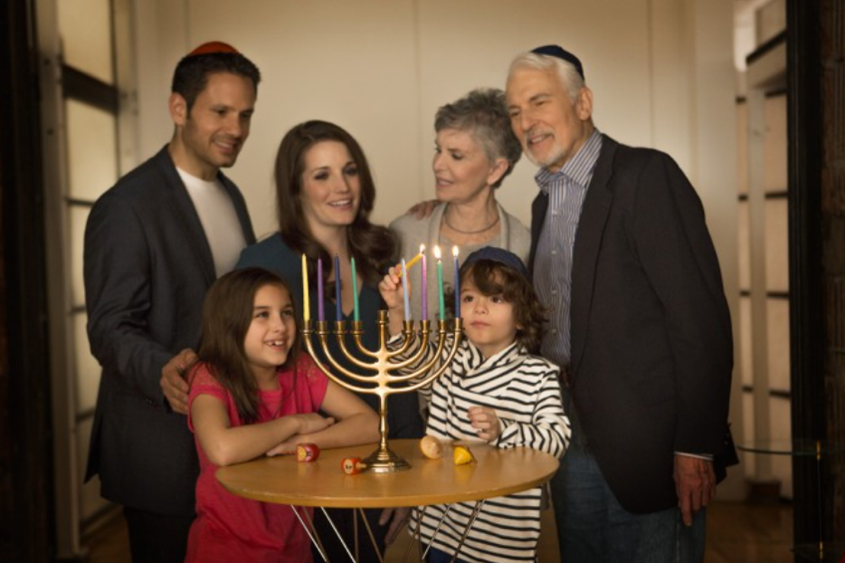 Written by James Vlahos, the CEO of HereAfter AI (www.hereafter.ai), a life story app that guides your loved ones through the process of recording precious memories. Family members can hear those memories, wherever they are, just by asking questions. Get started here.
Recording life stories helps connect one generation to the next. But oral history interviews are tricky because of the broad range of content—literally everything is on the table!
Here are six tips to help you record meaningful memories:
Get set up
Find a small, quiet room with soft surfaces, like carpets and wall hangings. Bedrooms are often good. Ideally, use a microphone that plugs into your computer. You can also use the audio memo function on your phone. Position the recording device very close to the person being interviewed and eliminate sources of background noise.
Use a question list
Don't just wing it. Instead, create a list of questions specific to your interviewee. Search online for "life story questions" or "oral history question list" to find inspiration.
Go for specifics
Broad questions lead to rambling and unfocused answers. Great questions home in on specific moments. For example, don't prompt your subject, "Tell me about your childhood." Instead, ask questions like, "What was one of your favorite toys that you had when you were a kid?"
Make it vivid
Get interview subjects to concentrate on specific moments. Ask them to try and remember what they were wearing when the experience happened; what the weather was like; what they could see, hear, and smell. Ask them to describe the moment as if they were watching a movie of it.
Break it up
The top pitfall of life story interviewees is that they ramble, veering from one partially told story to the next. Aim for answers that last from 30 seconds to a few minutes apiece.
Connect with emotions
When recalling past events, people often focus too intently on minor facts and nonessential details. Try to get your subject to engage with the emotions associated with a particular memory instead. Did they feel lonely? Thrilled? In love? Excited? If they're thinking from that perspective, they're going to share more meaningful memories.


---
New and Newsworthy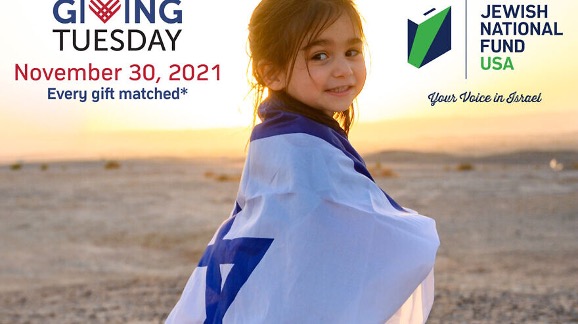 A million reasons to love 'Giving Tuesday', Jewish News Syndicate
"Jewish National Fund-USA Vice President, Campaign, Ben Gutmann, applauded the Leven's generosity, noting the couple's lifelong support for philanthropic causes. 'Andrea and Mike are two people who not only create change – they also bring as many people along with them,' said Gutmann. 'Through initiatives like The Jewish Future Pledge, Andrea and Mike are inspiring Jewish people across the world to ensure our legacy lives on for generations to come.'"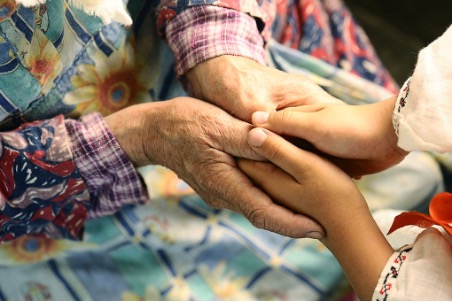 A Different Kind of Giving Tuesday Pledge, Jewish Journal
"Amid the ongoing pandemic, and economic recession, many Americans find themselves facing new challenges this holiday season. But even if you were not in a position to donate this year, you can still honor the Giving Tuesday spirit. You can take the Jewish Future Pledge."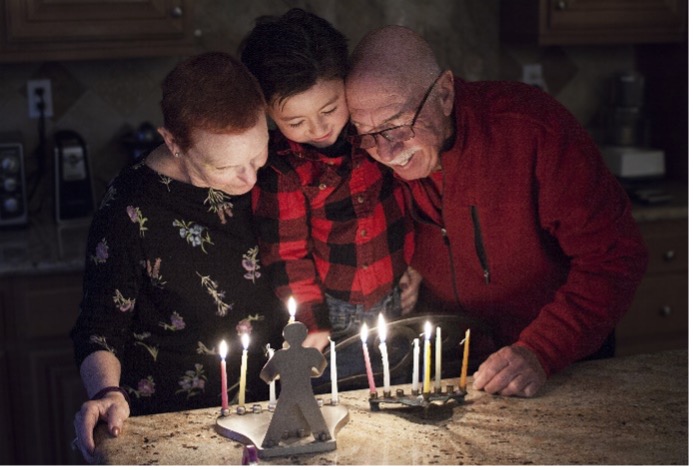 Securing the Jewish Future, One Pledge at a Time, JLiving
"We must act now with passion and creativity to ensure that future generations have the resources to build and maintain vibrant and dynamic Jewish institutions," said Mark Silberman, who serves as Chairman of the Jewish Future Pledge and on the JNFA National Board.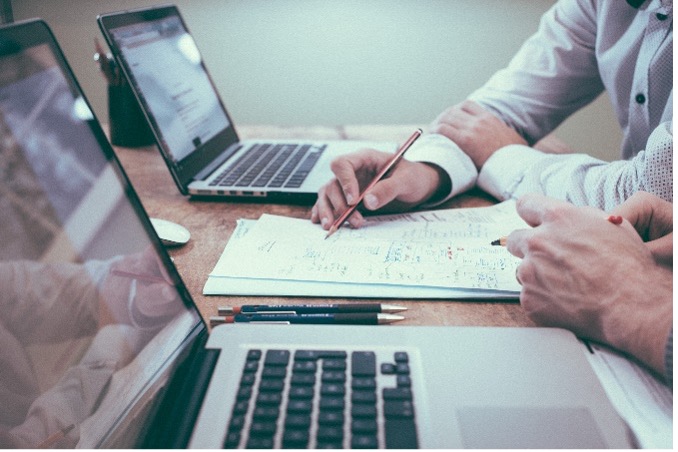 Next Generation Jewish Entrepreneurs: How They Lead and Give
On December 7, the Jewish Future Pledge held a webinar with Joe Sanberg, Co-Founder of Aspiration, investor and philanthropist, and Nicole Lapin, NYT bestselling author, news anchor and money expert. The webinar was moderated by award-winning journalist Danielle Berrin, and featured remarks on how Jewish values affect the way these young entrepreneurs work, lead and give in their daily lives and professions.
Missed it? Watch it here!