Welcome to the August edition of the Jewish Future Pledge newsletter. Click here to take the pledge.
This edition includes:
Pledgers from Atlanta using the Jewish Future Pledge to inspire their grandkids to give.
Philanthropist and entrepreneur Doug Mellinger sharing an easy game to teach young kids about the power of giving.
Everything new and newsworthy at the Jewish Future Pledge, including a recording of our recent webinar "Jewish Journalism and the Jewish Future."
---
Pledger Spotlight: Noah and Berna Levine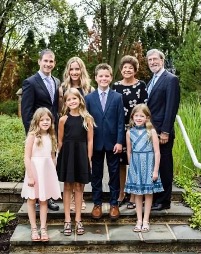 What inspired you to take the Jewish Future Pledge?
My wife Berna and I have been committed to supporting Jewish causes and to engaging our children in philanthropy for more than 40 years. As a Jewish communal professional with the Jewish Federation of Greater Atlanta, engaging in conversations—especially with the next generations—about the importance of Jewish continuity, Israel, and Am Yisrael has been central to my work. The Jewish Future Pledge is an affirmation of the values that have defined our family's philanthropy.
What conversations have come up since you have signed the pledge?
Philanthropy is central to Berna and me, but since taking the Jewish Future Pledge, we have initiated conversations about philanthropy with our grandchildren. Our four grandchildren attend a Jewish day school in the Detroit suburbs, where Berna and I have established a Donor Advised Fund. Once a year in the fall, our grandkids get $400 to fund projects at their school. They meet with teachers and administration to discuss the proposals and make their own decisions on funding recommendations. This past December was their inaugural allocations process—they decided to allocate $200 towards the Physical Education Department's wish to purchase snowshoes, $100 towards purchasing more series books for their 'Mystery Book' unit, and $100 towards books for the sixth-through-eighth grade's 'March Madness' Reading Tournament. I know the teachers and administrators are truly appreciative, and Berna and I were delighted that our grandchildren are learning to participate in the sacred world of Jewish philanthropy.
What is one Jewish value you carry with you in your daily life?
Every person is created in the image of God. This is the value that Berna and I have instilled in our children. A person's worth is determined not by their position in life, but by their deeds. Everyone deserves respect, dignity, hope, and the means to fulfill one's potential. That is what our philanthropy seeks to achieve: to strengthen the agencies that teach those values, that provide the services, that give professionals and volunteers the opportunity to effect change in people's lives.
---
How To: Play 'The Gifting Game'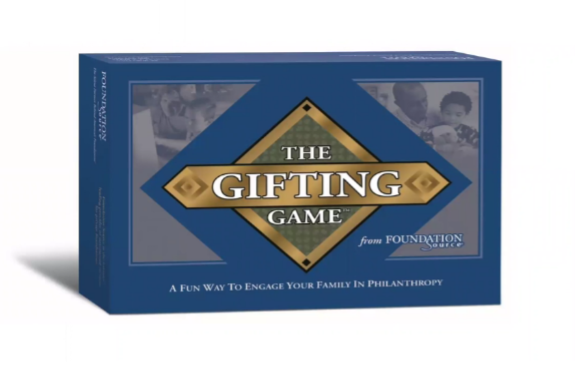 Kids are never too young to start learning the power of giving—even at 5 years old, kids can make thoughtful philanthropic decisions. To develop these skills and open a conversation about your family's philanthropic values, you can play the simple 'Gifting Game' with children, grandchildren, nieces, or nephews.
First, gather your family together. Get $500 of $1 bills (any amount of money will work) and place them in the center of the table—this represents the total funds that the children will allocate. Start with the youngest and ask them what charity they'd like to see this money given to. They may start off by saying they don't know—but use this as a time to talk about your values and why your family cares about giving back. Maybe describe the charitable organizations you've been involved in and what causes they represent or ask the children what they like—animals, beaches, etc.—and suggest an organization in that area. Once they come up with an organization, write it on a card and put it on the table. Do this with each child until they all have filled as many cards as they want with their desired charities. Have each person share the charities they want to donate to and why.
Distribute the money on the table evenly to kids in the room. Ask everyone in turn to decide how much of the money in their hands they want to give to the charities on each of the cards. Often, when they hear their sibling's or cousin's great charity ideas, they will eagerly give dollars to those causes too. When the final allocation of dollars is settled, this becomes the charitable donation the children make together. Use the game as an opportunity to discuss "next steps" you can take as a family to make a difference in the world.
Doug Mellinger is the co-founder and former CEO of Foundation Source.
---
New and Newsworthy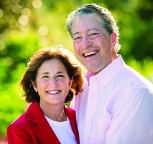 I've pledged support for the Jewish future. Here's why., Jewish News Virginia
"I want to encourage others to sit down and have a conversation about committing to the Pledge. Doing so does not mean you cannot donate to your alma mater or to other worthy causes; nor does it mean that you cannot leave generously for your own children. It just means that you also select Jewish causes that speak to your soul and earmark funds for them. Whatever you decide to do, I think the first step is realizing you can make an impact."
— Jody Wagner, pledger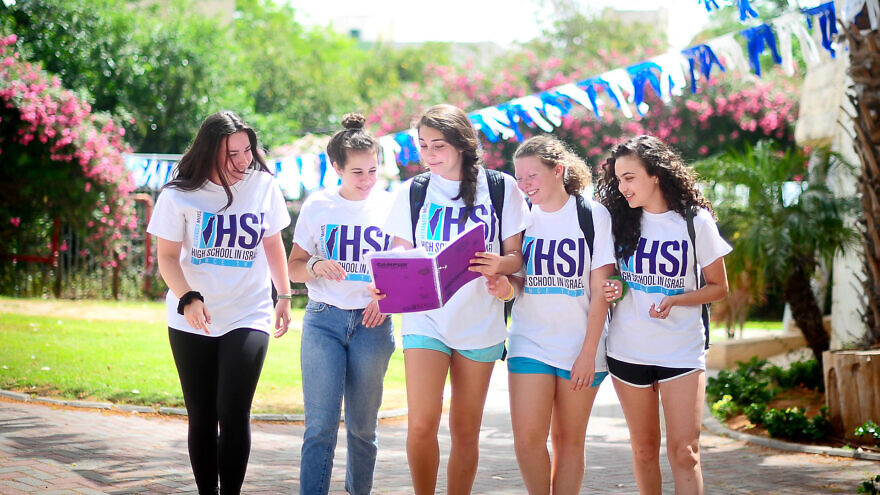 High School in Israel Students Support Jewish Youth Pledge, Jewish News Syndicate
"JNF-USA's Alexander Muss High School in Israel (High School in Israel) students proudly signed on to support the Jewish Youth Pledge, adding their voices to the 2,050 young people who have already pledged their support. The Jewish Youth Pledge encourages Jewish teens and young adults, ages 13-29, to take active roles in leading and contributing to the Jewish community."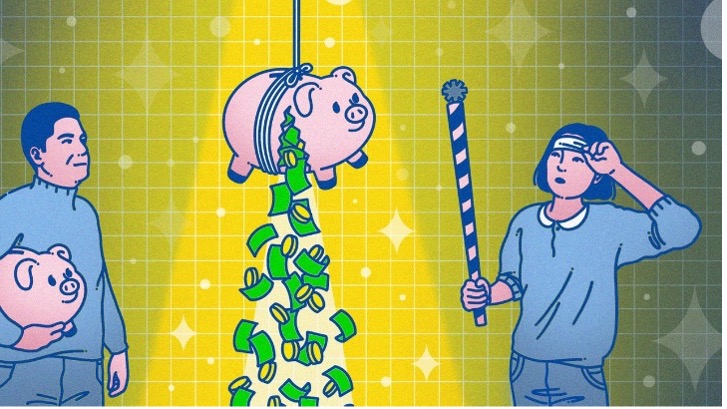 Older Americans Stockpiled a Record $35 Trillion. The Time Has Come to Give It Away, Wall Street Journal
"The greatest wealth transfer in modern history has begun... At the end of this year's first quarter, Americans age 70 and above had a net worth of nearly $35 trillion... Now they have started parceling it out to their heirs and others, unleashing a torrent of economic activity including buying homes, starting businesses and giving to charity. And many recipients are guided by different priorities and politics than their givers." — Ben Eisen and Anne Tergesen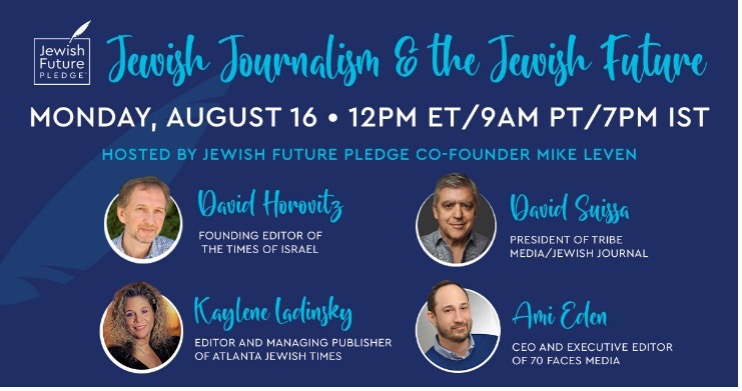 In case you missed it, watch the video recording of the Webinar: Jewish Journalism & the Jewish Future
What is Jewish journalism's role in shaping our collective Jewish future? How can we work together to ignite a surge in Jewish pride, secure funds to ensure the Jewish future, and spark critical intergenerational conversations about why the Jewish people matter?
Watch the webinar