Welcome to the July edition of the Jewish Future Pledge newsletter. Click here to sign the pledge.
This edition includes:
New York doctor and founder of DailyGiving.org making giving Jewishly his daily mitzvah
Richard Polt of Acknowledge Media sharing insight on how you can document the legacy you want to leave behind through the art of legacy filmmaking
Everything new and newsworthy at the Jewish Future Pledge, including Jewish Future Pledge's milestone of reaching 1,000 pledgers and the announcement of co-founder Amy Holtz's departure as COO.
---
Pledger Spotlight: Dr. Jonathan Donath, DC MS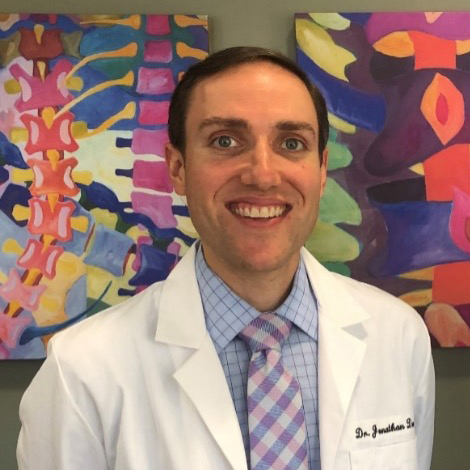 What did you think when you first heard about the Jewish Future Pledge and why did you ultimately sign?
When I first heard of the Jewish Future Pledge, I thought it was a "no-brainer" and a very special opportunity! I knew immediately that I wanted to take the pledge as a way to help the Jewish people to reinvest in themselves and the Jewish future.
What conversations have come up since you have signed the pledge?
I was already thinking a lot about how my personal efforts can affect the Jewish community for the better and I always try to bring those thoughts into action. Since I took the pledge, I have been telling friends, family, and even Jewish patients about it—and how they too can leave a lasting legacy that would benefit the Jewish people in such a meaningful way.
What is one Jewish value you carry with you in your daily life?
From a very young age I was taught the value of taking a good deed and making it something I do every day. Whether it be praying, learning, or giving charity, I try to make these individual positive actions into daily habits that help me to grow.
In 2019, I helped start DailyGiving.org, an organization dedicated to enabling every Jew to easily and automatically give at least $1 to charity every single day. So far, we have helped over 6,000 Jews of all backgrounds from all over the world to take part in the amazing mitzvah of giving charity on a daily basis. Each day, all the funds collected are dispersed to different, deserving Jewish non-profit organizations around the world. Our diverse portfolio of beneficiary organizations has grown to include over 55 amazing Jewish non-profit organizations across a multitude of causes. I am so grateful that I have had the opportunity to share this value with so many people.
---
How To: Tell Your Story Through Legacy Filmmaking

For those of us who engage in charitable giving, our philanthropy is an expression of our values. But as families grow and time marches on, how do we effectively communicate our philanthropic intentions to children, grandchildren, and beyond?
Increasingly, families are turning to video biographers to create moving visual time capsules that honor the past, celebrate the present, and leave compelling messages for the future. These "legacy films" are the ideal mechanism for communicating philanthropic intent. Today, you can find a host of professionals throughout North America that specialize in the "legacy filmmaking" niche.
People are often daunted by the word "filmmaking"—but the truth is, conveying philanthropic intent can be as simple as recording one's thoughts and stories on their smart phone camera. At the end of the day, the most important aspect of a compelling and meaningful message to the future is not the technology used, but the earnestness of the message itself. Your goal is not to tell future generations how to give, rather it's to help future generations understand your own motivations and giving choices.
As you undertake a legacy film project of any size, I encourage you to consider these four critical questions:
Where do I come from?

What is a struggle I've lived with or overcome?
How do I want to be remembered?
What is a life well-lived?
As you grapple with your own personal "Mah Nishtanah," think about personal stories or anecdotes that reinforce your ideas. Your responses to these questions and the associated stories are the scaffolding for your personal legacy film.
You know why it's a personal priority to support the Jewish people and/or the State of Israel. Signing the Jewish Future Pledge sends a powerful message to your family and community. Now, it's time to share the WHY behind the signature.
Rich Polt helps families celebrate, preserve, and share their legacies. His company, Acknowledge Media (acknowledgemedia.com), produces documentary-style life story films, built upon recorded conversations with loved ones.
---
New and Newsworthy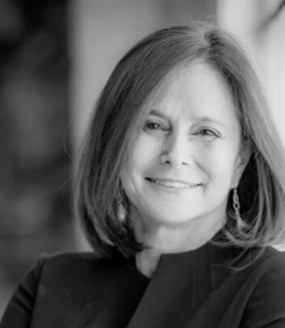 Amy Holtz departs as COO of Jewish Future Pledge
Our visionary co-founder, Amy Holtz, has announced that she will be stepping down as COO of the Jewish Future Pledge this September in order to focus full-time on her growing business bringing the Entrepreneurial Operating System ("EOS") to the Jewish non-profit world and Israel. We extend our deepest gratitude to Amy for her fearless leadership in establishing our movement and growing the Jewish Future Pledge into the success it is today. Amy will remain a critical member of the Jewish Future Pledge Advisory Board, and co-founder and legendary philanthropist Mike Leven will take the reins as COO in the coming months.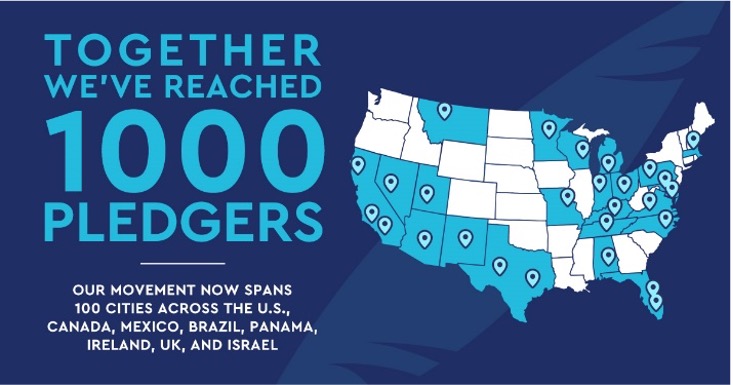 The Jewish Future Pledge has reached 1,000 pledges!
We are so grateful to each of our first 1,000 pledgers who have helped us reach this incredible milestone. We now span across 100 cities worldwide—but the momentum is just beginning! Sign the pledge today to seal your commitment to the Jewish people and become a part of our rapidly growing movement and please encourage your friends and families to sign too! Read our feature on Jewish Future Pledge's recent successes in last week's Your Daily Phil by eJewish Philanthropy.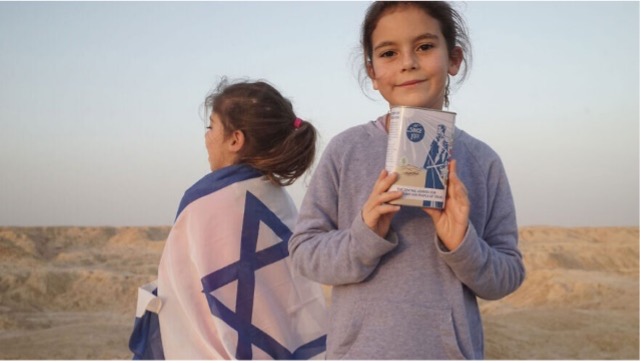 JNF-USA Supports Jewish Future Pledge, Securing Israel's Future, Jewish News Syndicate
JNF-USA CEO Russell F. Robinson said: "Now more than ever, we need to come together and support each other, and few things unite our community like philanthropy. The Jewish Future Pledge is every Jewish person's way of saying that Israel and the Jewish people will continue to live on from generation to generation."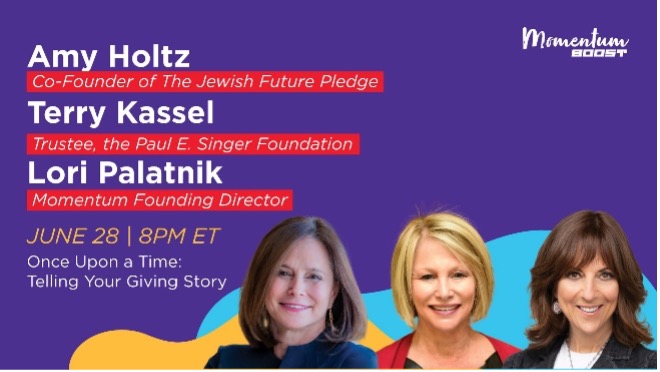 Once Upon A Time: Telling Your Giving Story, Momentum Boost
Our co-founder, Amy Holtz joined Momentum Boost's most recent webinar, "Once Upon A Time– Telling Your Giving Story" as a panelist alongside Terry Kassel and Lori Palatnik. In this program, Amy discusses how to teach generosity to your children through sharing your values, wisdom, and life lessons.
Watch the inspiring webinar here!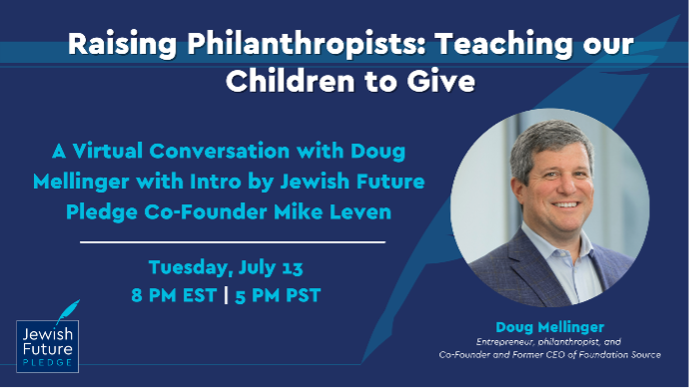 In case you missed it – Video recording of Webinar - Raising Philanthropists: Teaching Our Children to Give with Doug Mellinger
Last week, Doug Mellinger, entrepreneur, philanthropist and Co-Founder of Foundation Source joined Jewish Future Pledge to talk about how we can bring our families into our philanthropic endeavors. Together we unpacked the difference between charity and philanthropy, looked at the multi-faceted mission of a philanthropist, and discussed how and when to teach our children about giving. Watch the full webinar recording at the link below.