Welcome to the May edition of the Jewish Future Pledge newsletter. Please scroll to the bottom if you have been forwarded this edition and would like to learn more about Jewish Future Pledge and subscribe.
This edition includes:
An inspiring St. Louis-based Jewish philanthropist

A lesson in teaching your children tzedakah

Everything new and newsworthy at the Jewish Future Pledge, including a new piece in the Jerusalem Post by our volunteer CMO, Elisa Morton Palter
---
Pledger Spotlight: Michael Staenberg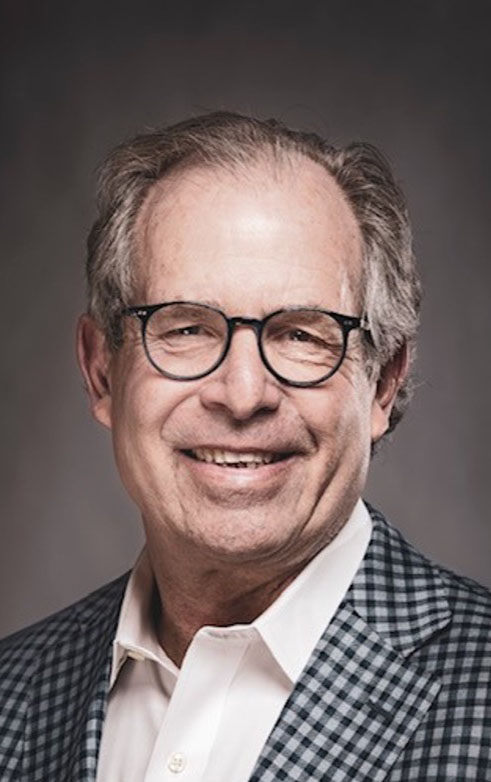 What did you think when you first heard about the Jewish Future Pledge and why did you ultimately sign?
This is a great opportunity to show leadership in the Jewish philanthropic space. My family, our foundation and I personally want to give over 70% to Jewish causes. I signed this immediately to hopefully inspire others. If we don't help ourselves, who will?
What conversations have come up since you have signed the pledge?
I speak to many philanthropists and have told them about this opportunity. This pledge is similar to what Warren Buffett and Bill Gates have done, but more directed to helping Jewish people. It's not only enhanced what Mr. Gates and Buffett have started but allows us to help ourselves.
What is one Jewish value you carry with you in your daily life?
Tzedakah. When I was 10, I saw a beautiful red leather coat that I really wanted, but it cost $10, and I did not have that kind of money in 1964.
My father offered me 25¢ an hour to clean the basements of his buildings. It was hard work, but I knew that if I did 40 hours, the coat would be mine. When I completed the hours, my dad pulled out ten $1 bills, but then divided them into three piles. Two dollars went in the tzedakah (charity) pile. Three dollars represented my contribution to my room and board. Only $5 remained for me. The Torah says you should give a minimum of 10% to tzedakah but my father said, "We're not a 10% family, we're a 20% family."
I was so disappointed, but then my dad said something else that would change my life: "You have two choices right now: You can quit, or you can work another 40 hours." I chose to work, and a month later, I got my coat. Both lessons have stuck with me ever since. I learned from a young age that giving tzedakah is an unquestionable part of the Jewish values I carry forward. I learned that I could be a '20%' family, and even though it meant working harder to reach 20%, I always chose to work harder. And I always give tzedakah.
If we don't do this, how can we ask others to? We must lead by example.
---
How To: Teach Your Children About Tzedakah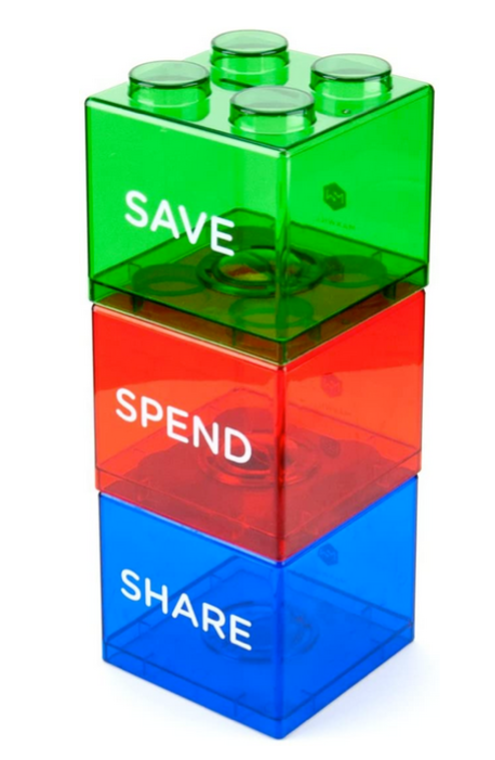 In the above spotlight, Michael mentions that his parents taught them to be a "20% family." Children can learn about tzedakah at an early age. Many Jewish families already have a tzedakah box in their homes. We like the idea of getting kids their own divided piggy bank, which has 3 slots – one for spending, one for saving and one for sharing.
The first is for small things – a treat, a game.
The second is for bigger items- something that would take months or a year of saving to purchase. This one teaches delayed gratification.
The third is for tzedakah.
How you teach your children to allocate their money among the slots is up to you. Michael's family might have done: 50%, 30%, 20% but your family might choose 70%, 20%, 10%.
---
New and Newsworthy